Family of Christ Christian Preschool

Some Fall 2018 openings are still available. Call today!


Phone (360) 546-0731 Email: foccp@comcast.net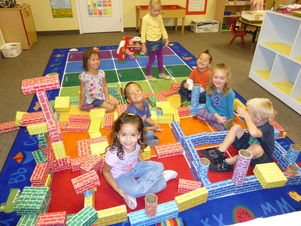 Mission Statement

Family of Christ Christian Preschool in partnership with parents, the church and the community provides a warm and loving environment nurturing a child's capacity to grow spiritually, socially, emotionally, physically and cognitively. We are committed to modeling positive Christian values such as love, kindness, respect, and helpfulness for others.

Our Philosophy

We believe that parents and families are the primary source of education for young children. Our role at Family of Christ Christian Preschool is to support families in this endeavor. We also believe that it is through play and exploration that children grow and learn.




---