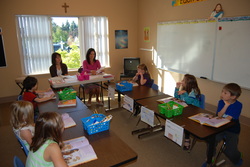 Children's Sunday School At Family of Christ

This year, students in preschool through 6th grades will meet as one class using classroom #5 & #6 as one large open classroom! We continue with the Spark curriculum using the Rotation format. For 4-5 weeks, the topic will be the same, but the teaching method is different as the kids participate in interactive activities led by the teachers. Each Sunday, a different workshop will be taught. The following workshop activities are Arts, Creative Drama, Music, Cooking, Science, Video, Bible Skills & Games. We'll be starting out with the topic of "The Lord is My Shepherd," Psalm 23. Our team teachers for this class will be Karen & Jim Rossiter, Teare & Ian Caton, and Mathew Hastings. We'll be gathering in our classrooms each Sunday about 9:45-9:50 so we can start by 10:00.
(Runs Mid-September to the end of May)
---
7th & 8th grade Confirmation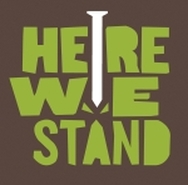 Confirmation Ministry is what we call our faith formation ministry for young people in the 7th & 8th grades. Older youth that have not completed Confirmation are also welcome. Confirmation class gathers on Sunday morning at 9:45 A.M. and Wednesday evenings from 6:00-7:00 P.M. to explore the scriptures and Luther's Small Catechism by connecting the texts to our observations, experiences and lives. It's not just class work and studying! Along the way, our youth grow strong friendships with each other and wonderful relationships with the adult mentors that work with them. Our confirmation youth will participate in service projects, confirmation camp, and fun activities all designed to foster faith and healthy relationships.
​
Once the youth complete this two year program, they are invited to make a public affirmation of their baptism in which they share their faith and make a commitment to continue in the promises of their baptism and take their places as adult members of the congregation.



---
High School Ministry

High School Students will meet with Malena Goerl in classroom #2. She will be teaching this group with activities and lessons that tie biblical lessons into their daily lives.