Pastor Kathleen "Kit" Neeley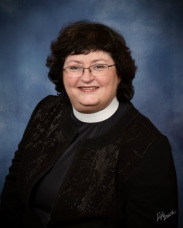 Pastor Kit brings to her ministry a deep love of Jesus, the scriptures, and a life-long passion for ministries of compassion, care and service. Once asked how she would best describe her approach to ministry, Pastor Kit said she much prefers to be a pastor "in the trenches" with the congregation. All ministry is team ministry lived out in healthy and strong relationships. Pastor Kit frequently reminds us at FOC that the mission of the congregation is not about "the pastor" it's about the family of God being the body of Christ out in the world. What we do "in church" is all about equipping us to "be the church" out there where we bring the love of Christ to life in real and tangible ways.
Pastoral care is another important focus for Pastor Kit. Her ministry motto is, "pastors show up." She believes that it is a humbling privilege to walk through the tender and sacred spaces of people's lives. What this means is that she want to be there for you, to support you no matter what life throws your way.
Pastor Kit is a graduate of Pacific Lutheran Theological Seminary and is a "multi career" pastor who came to the ministry later in life. In the off time, Pastor Kit and her husband Dan enjoy spending time with their children and grandchildren, gardening, walking, reading, exploring the countryside, and remodeling their home. Pastor Kit also expresses her artistic side in oils acrylic and water colors.
Click here
to go to Pastor Kit's blog.
---
Traci Rogers, Office Administrator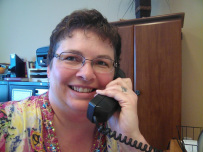 Traci comes to "family" well prepared to face the busy challenges of church office work. She uses the skills she learned getting her Associates Degree in Business Technology, and her years of work as an Office Assistant, Administrative Assistant and Building Manager for the more complex job she now has as an Office Administrator. Traci has worked at 4 ELCA churches and the Oregon Synod Office over the last 12 years, so she has a lot of church working background. She has met many wonderful Lutheran folk over the years she now calls friends!

Traci is a Portland native and grew up in Portland OR and Vancouver WA. She is married and has 2 adult sons and a step son in the Navy. Traci and her spouse love dogs & cats, visiting with friends and family, and to travel frequently to the Oregon and Washington coast.


---
Sue Lincoln, Church Musician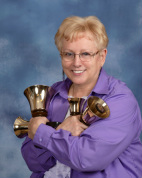 Sue Lincoln served FOC (Family of Christ) from 2001- 2005 as Church Musician. She returned to FOC 2007 to continue serving.

She has 4 adult children; 8 grandchildren and 4 great grandchildren. Her music ministry includes teaching piano, directing handbell choirs, accompanying choirs, and playing the organ over the past 50 years. Sue's mission is to "make music to the Lord as long as she lives" through handbells, singing and playing.
---
Don Nelson, Choir Director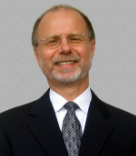 Don Nelson and his wife Rachel have been members of Family of Christ Church since 1980. They have four grown children, Matthew, Peter, Timothy, and Lora. Rachel is a teacher and Don's career has included 32 years as a public school band director. He now serves as Manager of Music and Fine Arts, and Highly Capable Programs, in Evergreen Public Schools.



---
Vicki McCay, Nursery Attendant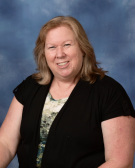 Vicki faithfully serves every Sunday in our nursery during both services for children age 0-4+ years old.

---
Jackie Ochsner, Preschool Director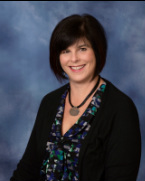 I have been the Preschool Director here at Family of Christ Christian Preschool since its inception in 1999. I have watched this program grow from 22 kids to 110, 2 classes to 8, and from 2 staff members to 7. I have been in the Early childhood field since 1981. My husband and I have been members here at Family since 2000. Outside of my work here at FOCCP I enjoy spending my time with my family and volunteering my time with the WHO Program. I have 6 children and 5 grandchildren.
Click here to go to preschool website
Preschool # 360-546-0731
Email the preschool at: FOCCP@comcast.net

---
Besides our paid staff, Family of Christ has many members that comprise our lay leadership staff. We have dedicated men and women serving as youth and family leaders, Sunday School teachers, and Wednesday Family Night leaders. Everyone that serves at FOC has a national background check ran every two years to ensure the safety and security of all our members and friends. We welcome your talents too! If you would like to serve at Family of Christ, reach out to our Pastor or give us a call!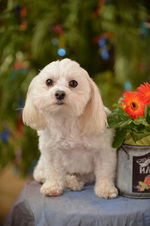 Max, Greeter & Security

Max is our official canine greeter here at Family. He joined our office staff in the fall of 2015, and has become friends with all who enter our building, wagging his tail and demanding to be petted. In addition to being a greeter, he sometimes works as security, providing alarm barking when someone new enters the building. In his spare time he loves to chew bully sticks, chase his miniature squeaky tennis balls and his sister kitty-cat, as well as run off the neighborhood squirrel.
---